Naturopress Cold Press Juicer - Best Reviewed Juicer US




Naturopress Cold Press Juicer - Best Reviewed Juicer US
Cold Press juicer - Masticating technology extracts greater amounts of juice, enzymes, nutrients, minerals, and antioxidants.
Worldwide patented technology
Lighter, compact, patented design makes assembly and cleaning a breeze.
Works great on soft and hard fruits and vegetables like apples, pears, ginger, carrots, celery, pomegranates, beet root, green leafy vegetables, and more.
The wide feeding chute saves chopping time by accepting large produce items like whole apples.
Get more out of your produce with the Naturopress cold press juicer's high juice yield.
Ten-year warranty on the motor, and two-year warranty on parts and labor
Fast and Free shipping
Free ebooks - Juicing for Life and 3-Day Juice Cleanse Detox, will show you how to undertake a short juice cleanse (recipes included!) and make healthy juicing a part of your daily routine.
A tree is planted for each cold press juicer purchased.
Have a question?
About the U.S.'s Best Cold Press Juicers
Naturopress remains committed to offering the best cold press juicers at the best price. Our aesthetically pleasing Naturopress Cold Press Juicer 3.0 has a stainless steel body with a contemporary black matte finish. Sustainibility is a core value of ours, which is why we plant a tree for every juicer sold on our website.
When shopping for the ultimate juicer, why should you buy a cold press juicer as opposed to the more traditionally known centrifugal juicer?
It's important to understand that centrifugal juicers work fundamentally differently from cold press juicers. Centrifugal juicers have metal blades that spin rapidly against a filtering device to push the juice through quickly and conveniently. Unfortunately, this convenience comes at a cost. The metal blades get hot, causing oxidation and the breakdown of healthful enzymes and nutrients in the fruits and vegetables you're juicing. The juice tastes good, but does not retain all of the natural nutrition provided by the produce being run through the juicer.
Cold press juicers use high amounts of pressure to press and masticate fruits and veggies with no heat. As a result, more live enzymes, nutrients, and antioxidants are kept intact. Less potential damage to the nutritional content of the produce means you are getting maximum health benefits from your cold pressed juice.
There is also a benefit to using a cold press juicer over a centrifugal juicing machine when it comes to juicing leafy greens. Centrifugal juicers produce a much smaller yield of juice from leafy greens than cold press juicers do. The Naturopress Cold Press Juicer 3.0 works great on a wide range of vegetables and fruits, including greens like celery, spinach, bok choy, kale, and more. Naturopress tip: cold pressed kale juice with added lemongrass, ginger, and turmeric is a healthy and delicious way to start the day!
Cold press juice is sold in stores, but it has a short shelf life. By the time you purchase it, sometimes 45 days after it's been produced, it may already be past top quality.
How Does the Naturopress Cold Press Juicer 3.0 Work?
Our cold press juicer masticates fresh fruits and veggies through a three-step augur system that extracts maximum yields of juice, leaving only ultra-dry pulp behind. But the Naturopress cold press juice extractor takes cold press juicing to the next level. Have you ever made your own sorbet or even nut milk? Now you can! Nut milk is a healthy alternative to dairy milk, and by producing it with our cold press juicer, you will benefit from all the natural goodness nuts provide, such as calcium, potassium, iron, selenium, and magnesium.
Getting the best cold pressed juice isn't the only benefit of purchasing the Naturopress Cold Press Juicer 3.0. Features like the 55 RPM quiet-but-powerful motor with a 20-year warranty, BPA-free plastic, food-safe polymers and stainless-steel body make the purchase of our cold press juicer an excellent decision. The machine is designed to be simple to clean and comes with a 5-year parts and labor warranty, too.
If you're growing weary of the high price of store-bought cold pressed juice and are looking for ways to improve the health of you and your family, it's time to invest in the Naturopress Cold Press Juicer 3.0.
Materials: BPA FREE
Motor: 20 W
RPM: 80
Voltage: 220-240/50HZ
SAA Certified
Cleaning brush included; dishwasher-safe parts
Low noise level
Capable of juicing all types of produce
About Our Company
Founded in Australia, Naturopress is a pioneering health and wellness brand committed to making products with the highest quality materials at an honest, affordable price.
We offer some of the best cold press juicers available on the market.
Naturopress is committed to sustainability. Our pledge to remain environmentally friendly is why we plant a tree for every machine we sell.
Ask us about your juice cleanse retreats!
What Foods Can You Juice with a Cold Press Juicer?
Apples and Pears

Watermelon

Beetroot

Stone Fruits

Berries

Pineapple

Root based

Carrots

Leafy Greens

Celery

Cucumber

Citrus Fruits
Amazing Features
Juices leafy greens, vegetables, and both hard and soft fruits

Wide feed chute can accommodate and juice a whole apple, reducing chopping time.

Machine operates at two speeds and in reverse.

Two pitchers included for pulp and juice
200w >80 RPM (cold press)

10-year motor/2-year parts warranty

FREE, fast shipping

Cleaning brush included
Bonuses
Juicing for life eBook

3-day juice cleanse eBook

Self-hypnotherapy for Weight Loss audio

A tree planted for every machine we sell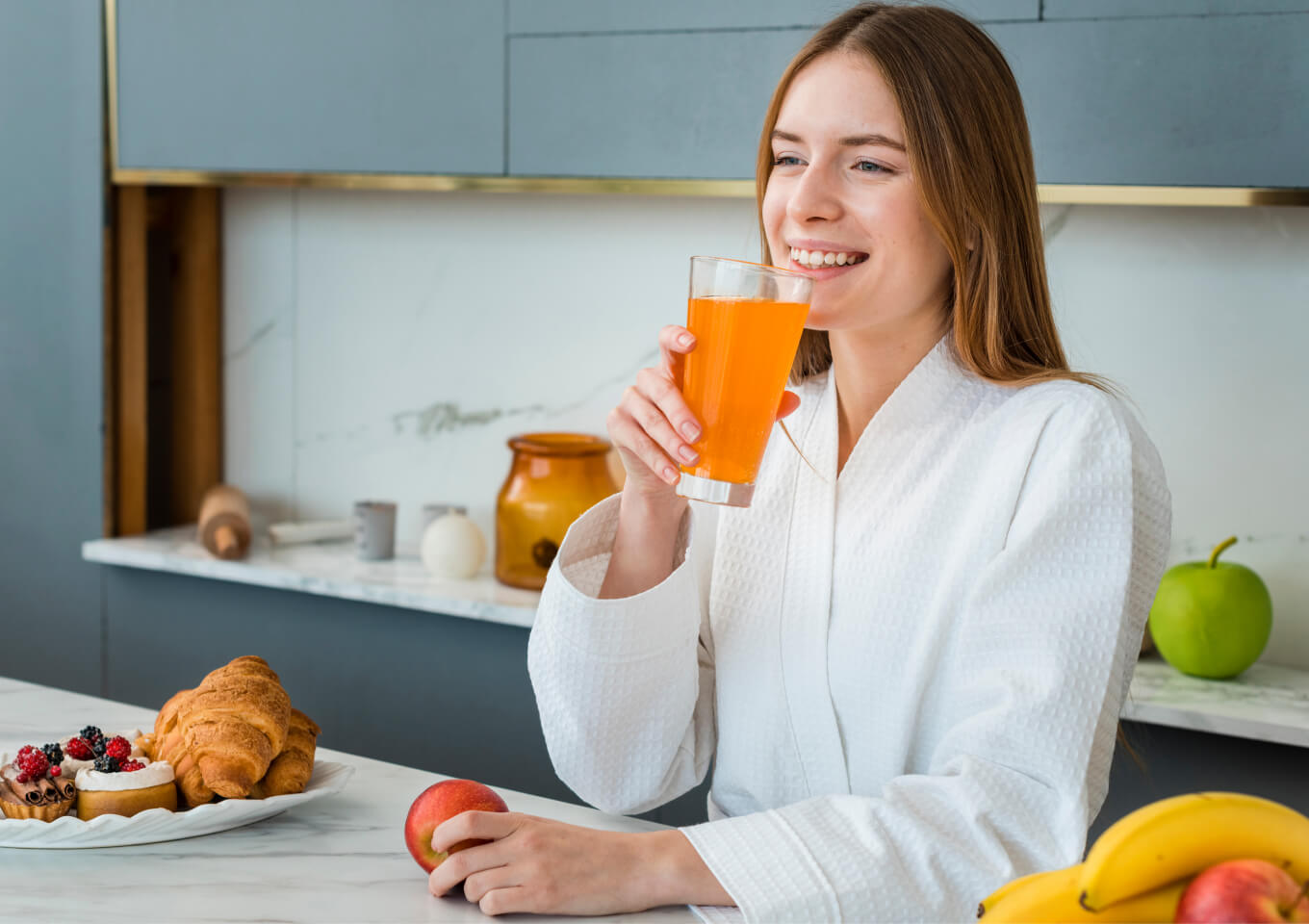 Cold Pressed Juice is the Most Nutrient-dense Juice
Unlike centrifugal juicers that use a fast-spinning blade that can denature the produce because of the heat produced, the best cold press juicers are masticating juicers that squeeze fruits and vegetables to separate the pulp from the juice with a very low amount of heat. A lower level of heat results in less oxidation, which means the nutritional value of the produce is not severely altered through the juicing process. By juicing with a Naturopress cold press juicer, you will retain higher levels of vitamins, minerals, antioxidants, and phytochemicals than you would with a centrifugal juicer. There's no doubt about it—cold pressed juice is the best juice.
Affordable Premium Quality Cold Press Juicer
As you've been shopping for the best cold press juicers, you have probably noticed that many top quality juice machines can vary in price from $500 all the way up to $2,000. We are proud of the Naturopress Cold Press Juicer 3.0 because the quality is comparable to the most high-end cold press juicers but with a much more reasonable price tag.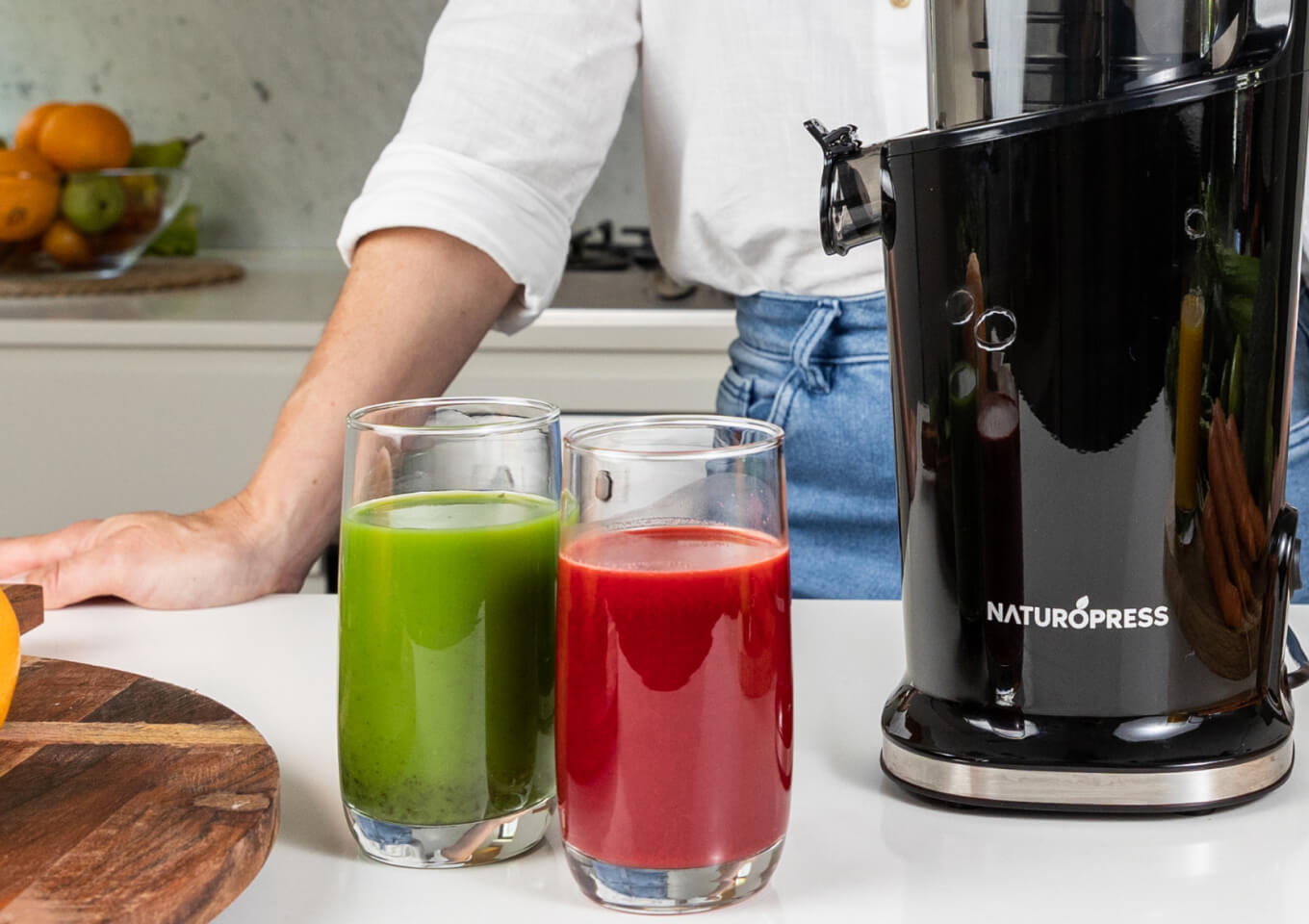 Fast, Easy Assembly and Cleaning
The Naturopress Cold Press Juicer 3.0 is even easier to assemble and clean than our prior model, which saves you time and effort compared to other cold press juicers on the market.
Lighter, More Compact; Same Powerful Cold Press Juicing Power
Our previous cold press juicer model weighed nearly 20 pounds (9 kg), which could be a bit cumbersome, according to customer feedback we considered. Our new model weighs in at less than a third of that—just over 6.5 pounds (2.58 kg). We've also created more space on your counter by reducing the width of the Naturopress 3.0.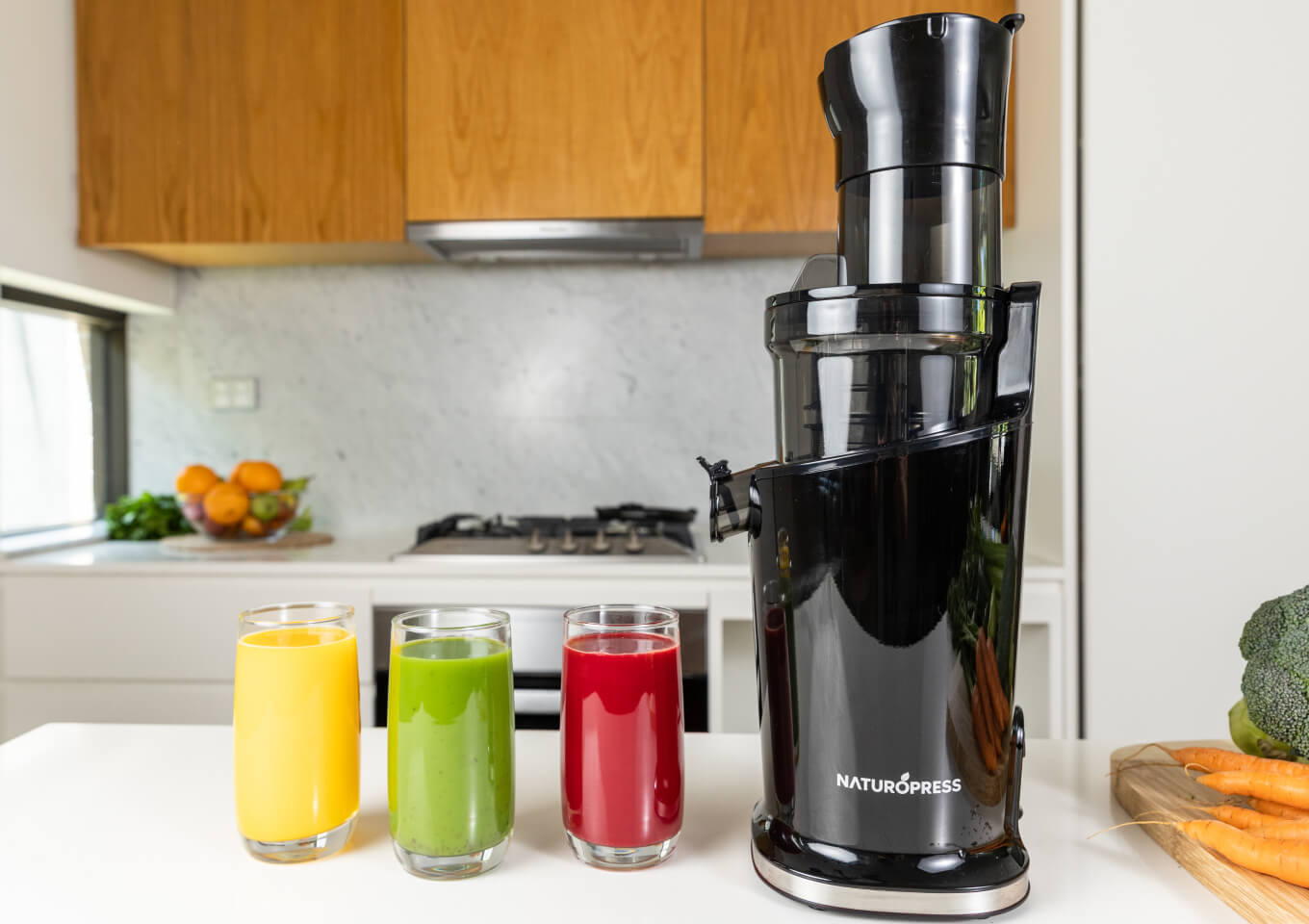 WHY CHOOSE US
20 Year Motor Warranty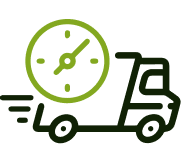 Fast and Free Delivery
Cold Press
Easy Clean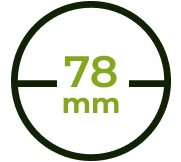 Wide Feeding Chute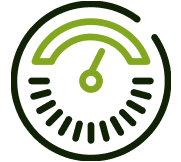 55 RPM
What Our Customers Love Us
Cathy L.

"A gift from my son. Now I can enjoy fresh juices every day. It's quiet and a joy to use. No fuss, easy to clean. Love my machine!"

Alison S.

"Fantastic. I've been using it nearly every day. Fresh orange juice is the best. Highly recommend this product to start your juicing for health."

Nenad P.

"We are loving the juicer. Wish we had bought it sooner."

Linds S.

"Would recommend. Excellent quality."

Nenad P.

"We are loving the juicer. Wish we had bought is sooner."
Frequently Asked the Questions
What does cold press juicer mean?
"Cold press" refers to the technique that is used to extract juice from fruits, vegetables, and other juiceable foods.
What is the difference between a cold press juicer and a regular juicer?
A cold press juicer masticates juice out of fruits and veggies without the high heat used by regular juicers, thus preserving more nutrients.
Which juicer should I choose?
We here at Naturopress recommend that you choose a juicer that works quickly enough to fit into your active lifestyle, but slowly enough to not produce excess, nutrient-depleting heat so that the nutritional value of your fruits and vegetables is preserved.
Typically, regular juicers use metal blades that spin at a high rate of speed, also known as centrifugal force, to shred produce and liquify it into juice. Cold pressing juice is a gentler, slower process of pressing the ingredients using a rotating piece of machinery shaped like a pineapple. The speed of a cold press juicer, or slow juicer, is not greater than 65 RPM, but exerts tremendous pressure to extract juice without increasing the temperature. It is also very quiet, producing only 50 decibels of noise.
What is the difference between the juice a slow juicer makes and juice from a traditional juicer?
Both types of juicers produce a large amount of juice, but the consistency of the juice is where differences can be noticed.
The texture of juice from a traditional juicer will be denser and thicker because of residue in the liquid, and the color of the juice will be lighter and not uniform. The juice itself will start to separate into layers after a few minutes, with most of the liquid staying at the bottom while the concentrate of the produce rises to the top. As a result, it is necessary to stir and remix the juice if it is not consumed immediately.
A slow juicer produces a smoother, more homogenous texture that is brighter in color and retains its uniformity, making it ideal to prepare even a day in advance with no need to stir or mix it before consuming.
Is a cold press juicer better?
We think so! A cold press juicer results in a healthy drink packed full of nutrients because of its juicing technique that prevents oxidation.
Does a slow juicer retain vitamins better?
Yes. By avoiding high heat, juices made in a slow juicer keep better than juices made in a regular blender or traditional juicer. In addition, slow juicers can extract the fiber from produce and still maintain a smooth texture.
The top benefits of a cold press juicer are:
They prevent oxidation.
They enhance the taste and look of the juice they produce.
They retain vitamins longer.
Cold pressing avoids the separation of ingredients and darkening of juice.
A cold press juicer works on fibrous and harder fruits and veggies like artichokes, leafy vegetables, pomegranates, and even nuts. You can make green juices or milk drinks from almonds, walnuts, soy, or corn, for example).
The wide feeding chute makes creating even sauces and sorbets a breeze!
Whether it is texture, flavor, versatility, or just plain aesthetics you want, you can't go wrong with the Naturopress cold press juicer.
Are power and RPM important in a cold press juicer?
Power is the "force" that the motor has, and the motor's RPM is the speed at which it rotates. A motor with a lot of power has more force, and the higher the RPM the faster the machine operates.
A cold press juicer does not need as much power as a traditional juicer because it doesn't have blades that need to move at a high speed. Power is still important to be able to optimally press hard foods or ingredients, and the 240W motor with which the Naturopress cold press juicer is equipped is more than enough to do the job.
Cold press juicers are designed to have a low RPM because the longer it takes to break down the ingredients, the longer the nutrients from the fruits and vegetables will be preserved.
So which cold press juicer is best?
The Naturopress Cold Press Juicer 3.0 has all the good qualities of a cold press juicer that we have discussed. In addition, it is crafted from top quality stainless steel and BPM-free components. Made to be easily dismantled and cleaned, it's always ready for its next use. The wide chute can accommodate food in a wide range of sizes. Its comprehensive warranty is the cherry on top—and you can juice that, too!
Can the Naturopress juicer be used commercially?
The Naturopress Cold Press Juicer 3.0 is designed for home cooks, not commercial kitchens. We do offer some commercial juicers, though, so be sure to check them out!
Naturopress Cold Press Juicer - Best Reviewed Juicer US Reviews
Own it now,
Pay Later Interest free instalments Select
at the checkout

OR